Toyota's moving mast reach trucks are in a class all their own when it comes to productivity, performance, and efficiency. These powerful lifts are equipped with innovative ergonomics and technology and offer clear and precise control for fast and smooth handling shift after shift. The Toyota Moving Mast Reach Truck delivers the perfect lift to fit your operation's needs, even for the most demanding applications.
Warehouses continue to build upward due to space constraints, meaning operators are required to work at higher lift heights that can be difficult to see from the ground level. The high-performance Moving Mast Reach Trucks increase productivity and visibility at height thanks to an innovative mast design, a revolutionary tilting operator compartment, and an optional transparent roof that delivers exceptional visibility.
Designed with the operator in mind, the transparent roof combined with unique mast design offers the operator superb upward visibility with minimal load view obstruction. The unique optional tilting operator compartment reduces the risk of strain for the operator in repetitive high-level applications. It improves the visibility of the load – allowing the operator to see the fork tips when elevated without moving their head. The optional fork laser enhances this even further by helping to pick pallets faster while minimizing damage.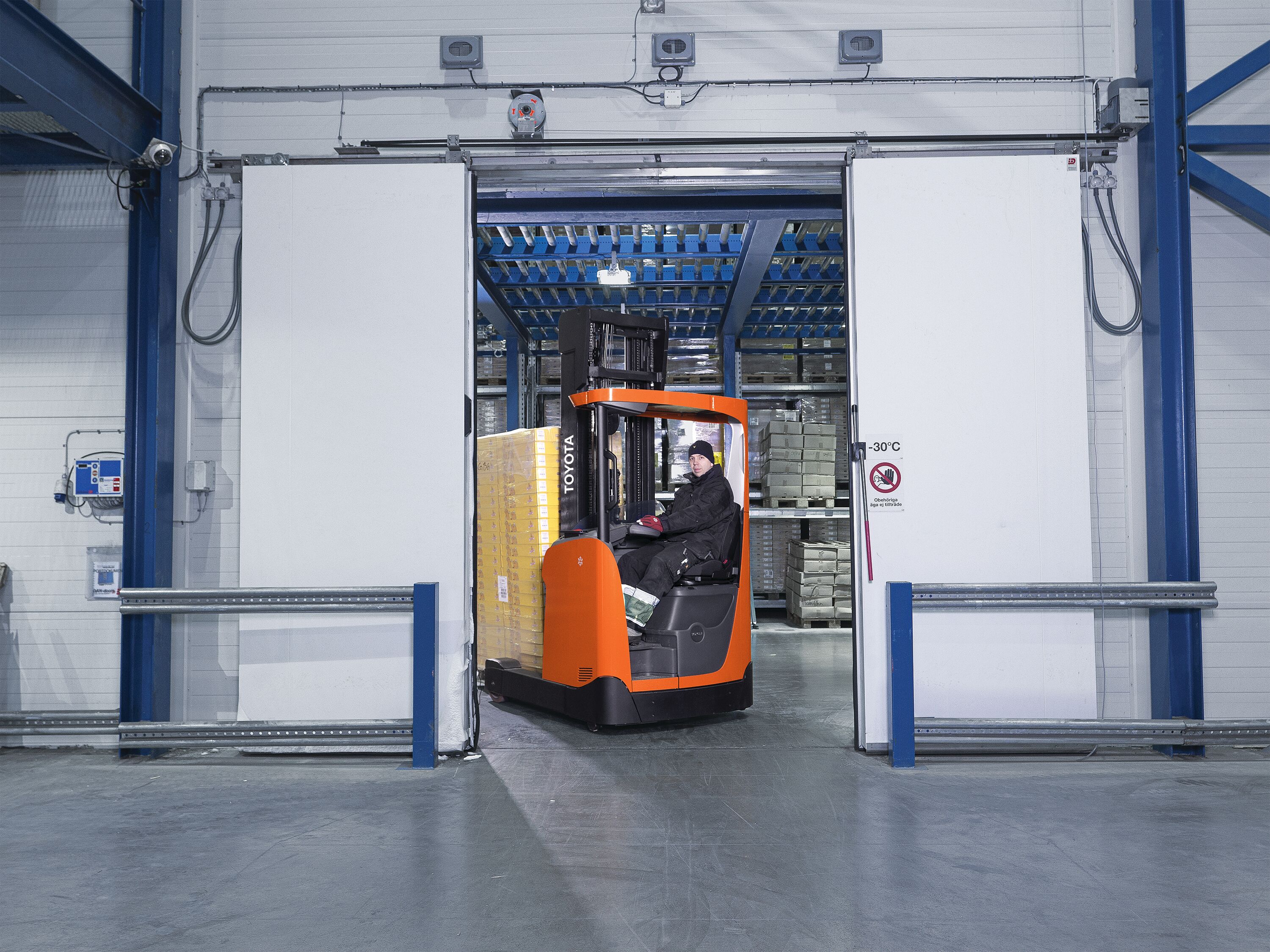 Operators will love the fully adjustable compartment, featuring an adjustable seat, control handle, armrest, steering console, and more. The compartment floor quickly adjusts to improve operator comfort and support. A new optional air-suspension seat makes sure operators can complete their heavy lifting with ease.
Learn more about the moving mast reach truck at https://sielift.com/products/moving-mast-reach-truck/.