As a warehouse manager, you're always looking for ways to save money and make your processes more efficient. Whether you're just starting to implement automation or adding to your existing setup, we can help you pick the right equipment for your warehouse.
We're a proud partner of Toyota Advanced Logistics, one of the largest solutions providers in the world. We offer the newest automated systems technologies, services, and solutions on the market today.
Contact us today to have our AGV & Automation Specialist evaluate your operation. We'll make recommendations on what options would save you money and increase productivity.
Warehouse Automation Solutions at Southeast Industrial Equipment
We're your local full-service warehouse solutions provider. No challenge is too big or too small for us. Come to us for help with:
Warehouse Design & Engineering

Warehouse Management Software Integration

Automated Industrial Project Management Services

Pallet Racking Solutions

Conveyor Sorting Systems

Automated Warehouse Picking Technologies

Automated Storage and Retrieval Systems

Goods-To-Person Picking and Automated Order Fulfillment

Industrial Control Systems

Industrial Preventative Maintenance Services

And More
The right solution for you may be a combination of any types of robotics of automation. We can connect you with automated guided vehicles, conveyor systems, packing systems, cobots, and more.
When you schedule a consultation with us, we'll start by finding areas of your process that are repetitive or simple. These are the best opportunities to implement an automated system. Or, let us know the goals you're trying to reach and we'll work backward from there. 
Already know what you need? Perfect. Contact us today to get a quote and an estimated delivery schedule.
What is Warehouse Automation?
Warehouse automation is any kind of technology that replaces human labor in the warehouse. Usually, you'll start by replacing repetitive, low-creativity tasks with robotics. This frees up your team to tackle more complex tasks. 
There are endless benefits to warehouse automation: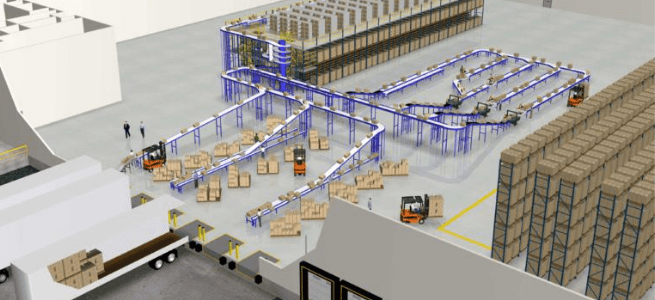 Save on labor costs

Higher accuracy

Increase productivity

Offset labor shortage

Improve safety
The main benefit of automation is that you'll lower your operating costs. Here at Southeast Industrial Equipment, we'll work with you to find the perfect automation solution for your business. The right system will save money, lower your stress, and make your job easier. Contact us today for a free consultation.