October 12th, 2018 — In collaboration with Toyota Materials Handling U.S.A. (TMHU), Southeast Industrial Equipment's rental and parts departments responded to numerous American Red Cross requests for materials handling equipment rentals to assist in Hurricane Florence relief efforts at warehouse locations near SIE's Florence, SC, Columbia, SC, Wilson, NC, and Hampton Roads, VA branches.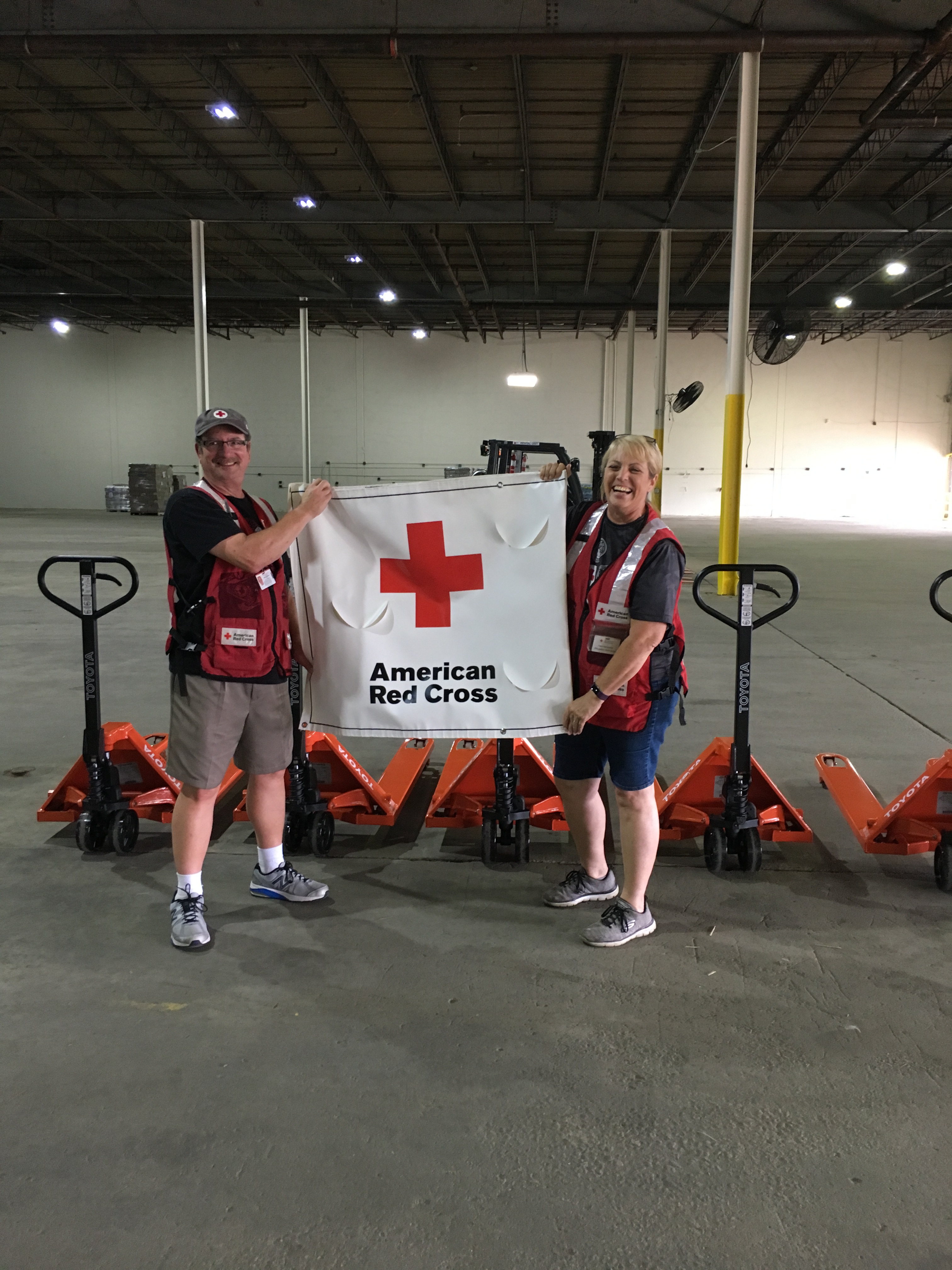 Hurricane Florence has had devastating impacts in North and South Carolina. After making landfall in the Southeast, many rivers swollen with rain, have caused historic flooding and threatened homes, industries, and infrastructure. Preliminary information suggests that between 8,000 to 10,000 homes may have suffered major damage or were destroyed. More than 3,500 Red Cross disaster workers from all over the country are helping to shelter, feed and support people affected. Working with partners, the Red Cross has served more than 921,600 meals and snacks, provided more than 114,700 overnight stays (92% by the Red Cross), distributed more than 138,200 relief items like diapers and comfort kits for people forced from their homes.
The Red Cross submitted forklift rental requests to TMHU who then got in touch with executives at Southeast Industrial Equipment to respond with immediate assistance. SIE delivered 11 Toyota hand pallet jacks and 13 Toyota forklifts to Red Cross locations throughout the devastation to assist in warehouse facilities to move pallets of water, food, and other items needed. Southeast Industrial Equipment donated one month of the rental equipment to the Red Cross and TMHU will donate the remaining months expenses.
Nationally, Toyota Material Handling assists the Red Cross with volunteer forklift training and encourages employees to become certified Red Cross forklift operators. The national partnership with the American Red Cross is Toyota's commitment to support local communities and neighbors to ensure everyone gets through tough times together.
It is a privilege of SIE to be able to partner with Toyota Materials Handling, U.S.A. to help those in need during hard times.