Reach Trucks are forklifts used in narrow aisle applications, such as warehouses. They are designed to have two outer legs that help distribute the load and a single set of wheels in the back. The wheels are located below the operator, which helps create a tighter turn radius. This allows operators to navigate smaller spaces, and still be able to reach higher racking.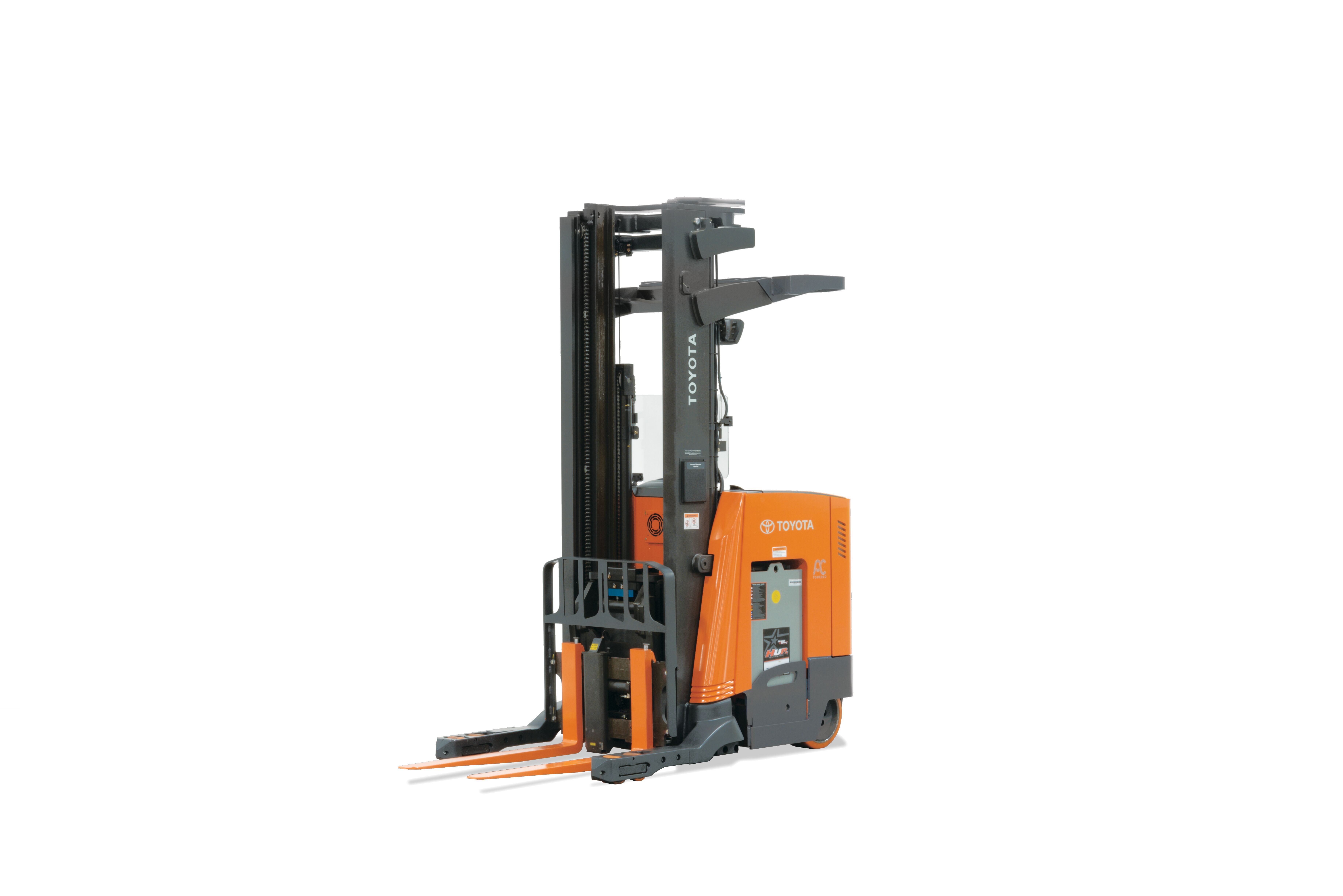 Making your aisles taller and narrower is a good way to create more space when your warehouse becomes cramped, but it can also make navigation and material handling difficult. Toyota's Reach Trucks can be assets to any warehouse fleet – allowing operators to easily navigate in and out of narrow aisles and reach significant heights, all while maintaining lifting capacity. Toyota's newest Reach Trucks allow for unmatched confidence in the most challenging warehouse environments.
Toyota's Electric Reach Truck delivers on efficiency and performance like never before. This Reach Truck comes with unique features coupled with the longstanding productivity, ergonomics, and low cost of ownership you expect from Toyota. The Toyota Reach Truck provides optimal visibility when reaching a second-level pallet position. The open view mast utilizes a 4-cylinder design to maximize forward visibility. Rigid mast construction helps minimize mast sway for precise load handling at maximum lift heights. This Reach Truck enables you to reach higher, work smarter, and be comfortably productive whether you're moving from dock-to-stock, stock-to-dock, or anywhere in between.
For more information regarding the Toyota Reach Truck, call our specialists at (866) 696-9125!
https://sielift.com/22-in-2022/