Toyota's High Capacity Marina Forklift is the solution to changing boat storage trends and the unique challenges faced by marina owners and dock workers.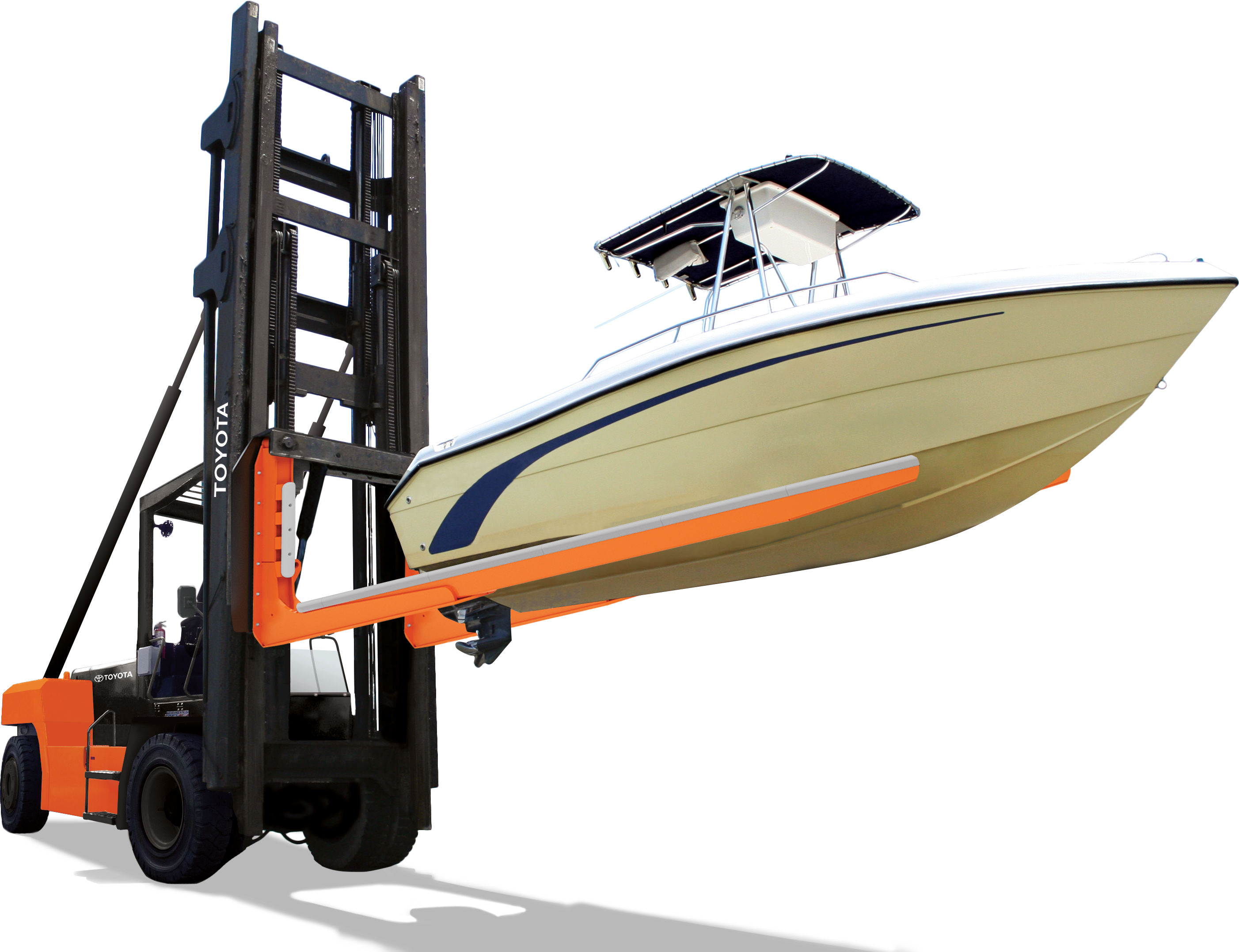 Once considered too costly for many boat owners, the advantages of dry storage (protection from the elements and advancements in building materials technology that make warehouses better able to withstand hurricanes, as well as increasing the load-bearing capabilities of the racking) have created an increased demand in many marinas. This also creates industry-specific challenges for marina and dock owners, such how to quickly access and move boats from the warehouse to the water, and how to house all those boats that were once in slip storage.
Marina owners are looking for specialty equipment that can maximize efficiency while maintaining safety and protecting their customers' investments. The Toyota High Capacity Marina Forklift is the answer to those challenges. Customized for your application, with a lifting capacity of 15,000 – 55,000lbs, and forks that can handle any boat size you need to accommodate, this forklift can get the job done.
State of the art technology gives operators eyes in the back of their heads with must-have tools like an on-board rack height calculator and a backup camera, all in real-time and displayed on a 7" MD4 screen.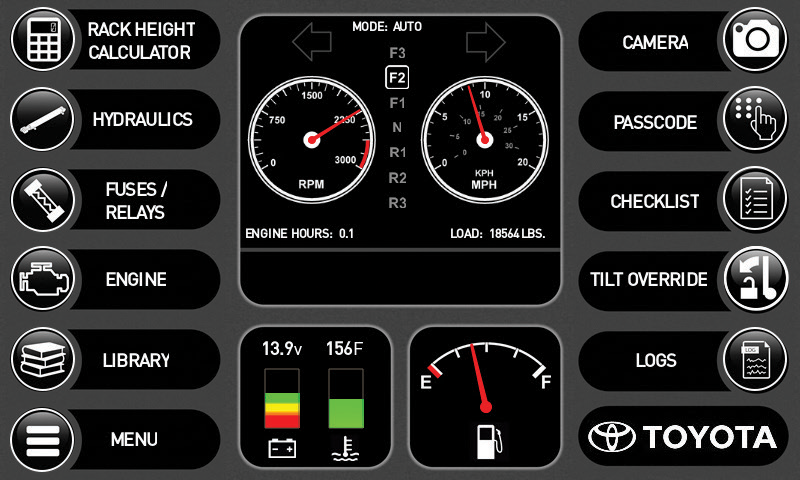 A two-stage mast built to reach new heights, gives you the ability to stack beyond traditional two and three-tiered racks, allowing marina owners to build up instead of out, and maximizing space. A forklift with negative lift, standard on Toyota's High Capacity Marina Forklift, eliminates the need for cranes when lowering boats into the water, and optional wireless remote control gives operators the ultimate advantage in precision maneuverability.
Adapting to changing conditions and responding to new trends are critical to creating success in any industry. Having the right equipment, at the right time, along with a great support network can make all the difference. Contact your local Southeast Industrial Equipment branch today to see if the Toyota High Capacity Marina Forklift is right for your application.