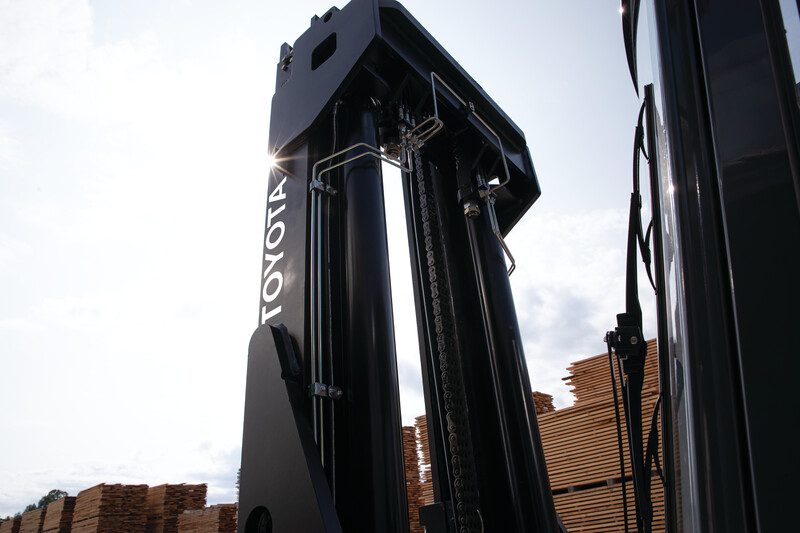 Toyota has been a leading supplier of innovative forklifts for nearly 50 years and is 100% committed to delivering excellence from product planning to product development to manufacturing to sales and to after-sales service. As you can see, the Toyota total value story is unique only to Toyota.  Toyota forklifts are manufactured to perform, to be reliable and durable and to be a long-term value for you and your business.
Now that's a story of total value — total value that lasts.
The new High-Capacity Core IC Pneumatic (2THD) combines modern innovation with the quality and overall value you've come to expect from Toyota. Built using the Toyota Production System in the heartland of America, you can expect industry-leading lead times and rapid parts distribution to keep your operation on the go.
Toyota's High-Capacity IC Core Pneumatic delivers versatility to handle any heavy-duty task while promising to fit the exact needs of your high-capacity operation. Ideal for lumber, steel, automotive, and any application where you need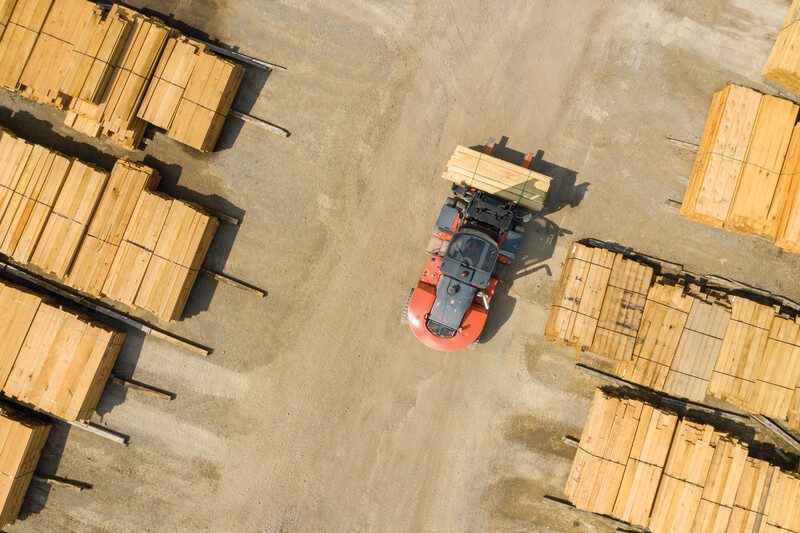 major lifting capacity, the High-Capacity Core IC Pneumatic comes equipped with a Cummins 4-cylinder diesel engine that delivers up to 173 HP to give you the torque you need to move anything in the warehouse or under the sun. And it's durable, with a rugged drive axle and electronically controlled transmission rounding out a reliable, heavy duty build.
Not only is the High Capacity Core IC forklift built to last, it is also visibly the best. See the value of the High-Capacity Core IC Pneumatic in two important areas. When operators are hard at work, the low-tilt cylinder design, shorter carriage, and clear-view glass provides an unobstructed sightline. And when it comes time for routine maintenance, a full side-tilt cab with 65° opening improves access to major components – making the High-Capacity Core IC Pneumatic the clear, best option.
We have picked out 6 of the top details that set the Toyota High Capacity IC Core Pneumatic apart from the others:
7" MD4 Touchscreen display offers key information and parameter adjustments
Premium steel cabin with ergonomic air ride seat and fingertip controls
Full side tilt cab for ease of service and repair
Mid-mount tilt cylinders for enhanced mast and tilt parameters
Cummins QSB 4.5 diesel engine provides superior power and torque
Compact footprint with smooth turning and gear shift
Adding a new forklift to your fleet should be an investment that lasts. Toyota builds the best for its customers. It's a forklift with better components and meticulously planned integrated systems that work together to deliver intuitive, dependable performance day after day. Toyota forklifts don't often require service beyond scheduled maintenance. But when they do, it's fast and easy — by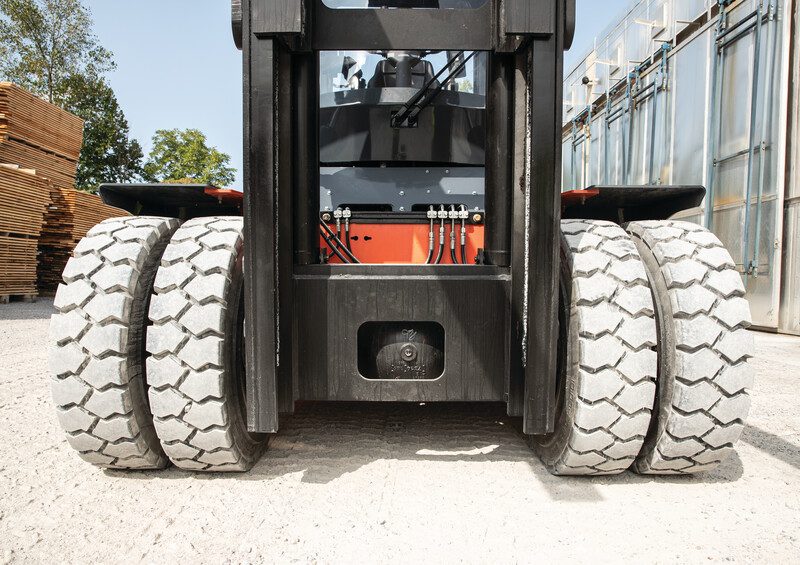 design. And legendary Toyota quality means more productivity over the lifecycle of your forklift, along with lower repair costs.
Toyota leads in quality, durability, reliability and value, thanks to advanced technology and the world-renowned Toyota Production System.    With the broadest and most complete set of material-handling solutions in the industry, Southeast Industrial Equipment specializes in meeting all of your needs — from a single forklift to an entire fleet.  We've got you covered!
Scan the QR Code Below with Your Phone For a Downloadable Version of The High Capacity IC Core Brochure!