Safety is our top priority here at SIE and June is National Safety Month. We encourage our associates, operators and customers to practice safety at all times when in contact with material handling equipment. As part of National Safety Month the Industrial Truck Association sponsors National Forklift Safety Day annually on June 14th and Southeast Industrial Equipment believes that
A safe workplace starts with safety training.
SIE offers a full line of training options whether you need to keep in compliance with OSHA regulations, operator training, forklift safety training, on-site or in-house training and more. Southeast Industrial Equipment is showing support by offering our safety training class held on June 24th, 2016 from 9:00 AM to 12:00 PM. Our in-house classes are held throughout the year at our Charlotte branch location 12200 Steele Creek Road Charlotte, NC 28273 in the Southeast Industrial Equipment training room. This course offers a range of safety training opportunities from OSHA Compliance to Train-the-Trainer.  Contact us for more information and to book your spot today!
Toyota Material Handling Inc., U.S.A. has created a "Forklifts and Pedestrian Safety" guide to highlight common pedestrian hazards when dealing with material handling equipment.
For information about our safety training class and all other training opportunities, please contact us.
Call (866) 696-9125 to speak to one of our skilled Territory Support Managers.
E-mail us at contacts@sielift.com.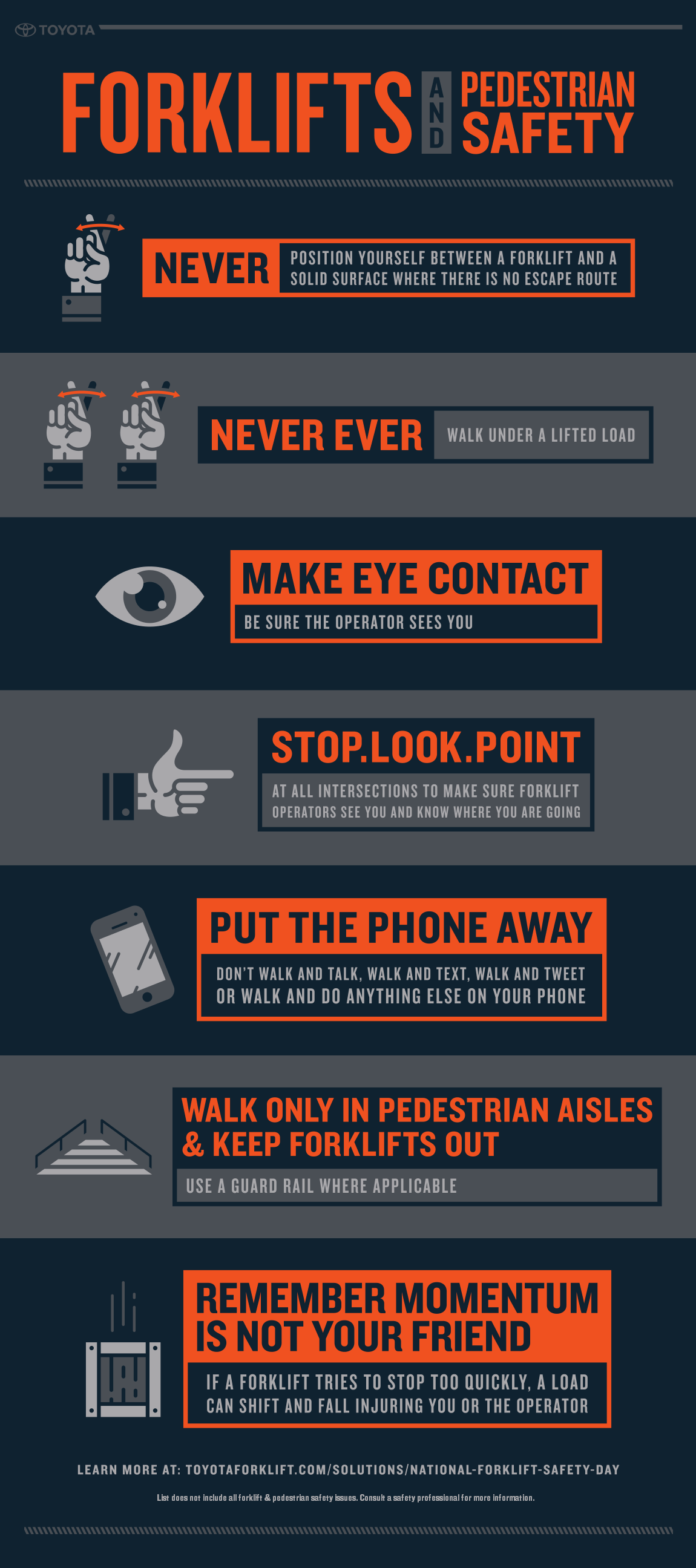 National Safety Month: https://www.nsc.org/act/events/Pages/national-safety-month.aspx?utm_medium=(none)&utm_source=(direct)&utm_campaign=NSM
Industrial Truck Association: https://www.indtrk.org/
Toyota Forklifts : https://www.toyotaforklift.com/