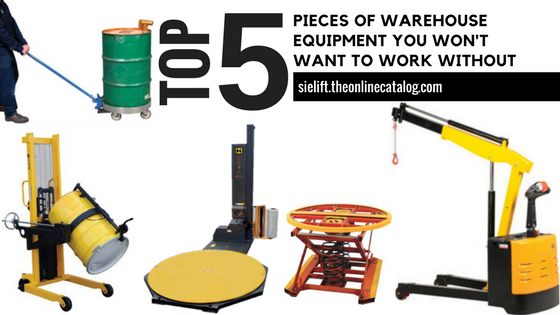 With all of today's modern technological advances we are spoiled with the convenience of automated tools to do it all. The materials handling industry is following suit with the every-growing and "need it now" way of business. Our customers choose us for quality equipment, rentals, service, & parts but what many do not know is that we offer a HUGE selection of warehouse equipment & products to outfit your entire operation.
In studying the buying habits of the businesses we serve over the past year, we have compiled the top 5 pieces of warehouse equipment that are flying off the "racking". Take for example, the popular stretch wrap machine that makes wrapping pallets a breeze. Or the multiple options of heavy duty floor tape line we carry, the easiest way to set up boundaries and safety zones. So in no particular order, let's dive in!
1 – The X-Stretch Semi – Automatic Stretch Wrap Machine 250% pre-stretch film carriage provides superior film economy, film tension, and user safety. The robust PRO-GLIDE turntable support system is maintenance free and the DIGI-TECH control unit features unique functions to wrap any pallet type. Expertly engineered for demanding applications. This unit is designed to wrap 35-40 loads per day with the capability of wrapping up to 20 loads per hour. Units ship fully assembled and ready to use!
Features
Photo eye height sensor
3000 lb capacity
Manual film tensioner
Fully adjustable wrap cycles
Available Options • Standard loading ramp for easy pallet jack use • Extended length heavy duty loading ramp for electric equipment • Scale package with digital weight indicator SWM-SA-0500 ®
2 –  The Electric Powered Floor/Shop Cranes (power hoist & power in/out boom) are popular for moving loads quickly, easily, and safely. 24V DC drive and lift motor handles heavy-duty jobs and the ergonomic handle features easy-to-operate throttle with infinite adjustment of forward and reverse speeds, lift/lower controls, proprietary safety-enhancing emergency reverse function, and horn. Includes an electromagnetic disc brake with automatic dead-man feature that activates when user releases the handle.
Features
Poly-on-steel steer and load wheels.
3-4 hour operation at full charge – 8 hours when used intermittently.
Includes rigid hook with safety latch.
3 – Reduce risks to workers with the ergonomic and safety conscious Clamp & Go Dolly Handle. Attach Clamp+GOTM to the sidewall of your drum dolly with a downward push to engage the quick-coupling mechanism. Now you've got a drum dolly with a handle to pull or push to move your drum around. Easily move into and out of confined areas.
Features
Clamps onto dolly for safer, ergonomic drum transport
Adjusts for various dolly wall heights
Pivoting handle that stores upright when not in use
Designed for use with a drum weighing up to 1000 Lb.
4 – The multi-functional Drum Lifter / Rotator / Transporter has a hand pump that lifts drums from ground level to a raised height of 62″ to bottom of drum in vertical position. For use with 55-gallon steel or fiber drums. A hand gear mechanism provides the controlled 360° rotation of the drum. A floor lock is standard to stabilize the unit in a fixed position.
Features
The safest and most convenient way to handle open or closed end drums.
550 lb. capacity.
5 – The Pallet Leveler progressively lowers as pallet is loaded and raises as pallet is unloaded. Three heavy duty calibrated springs used in combination according to desired load range. Bearing supported carousel for easy turning. Built-in 5-3/4 x 39″ fork pockets for ease of transport.
Features
Reduce injury from bending and lifting.
400 – 4,500 Capacity
72 x 50 x 50″ Load size
Contact SIE today for you FREE copy of our material handling and safety products catalog today or click here Warehouse Supplies Catalog to request your FREE QUOTE now!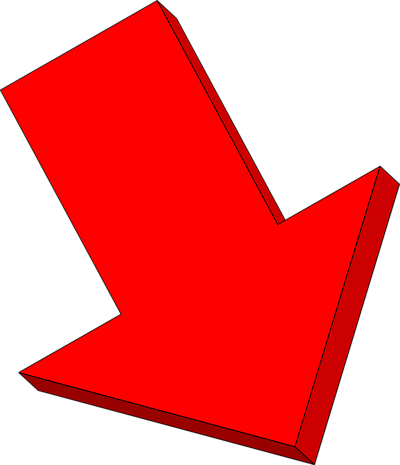 Check out all of these product videos here and more!