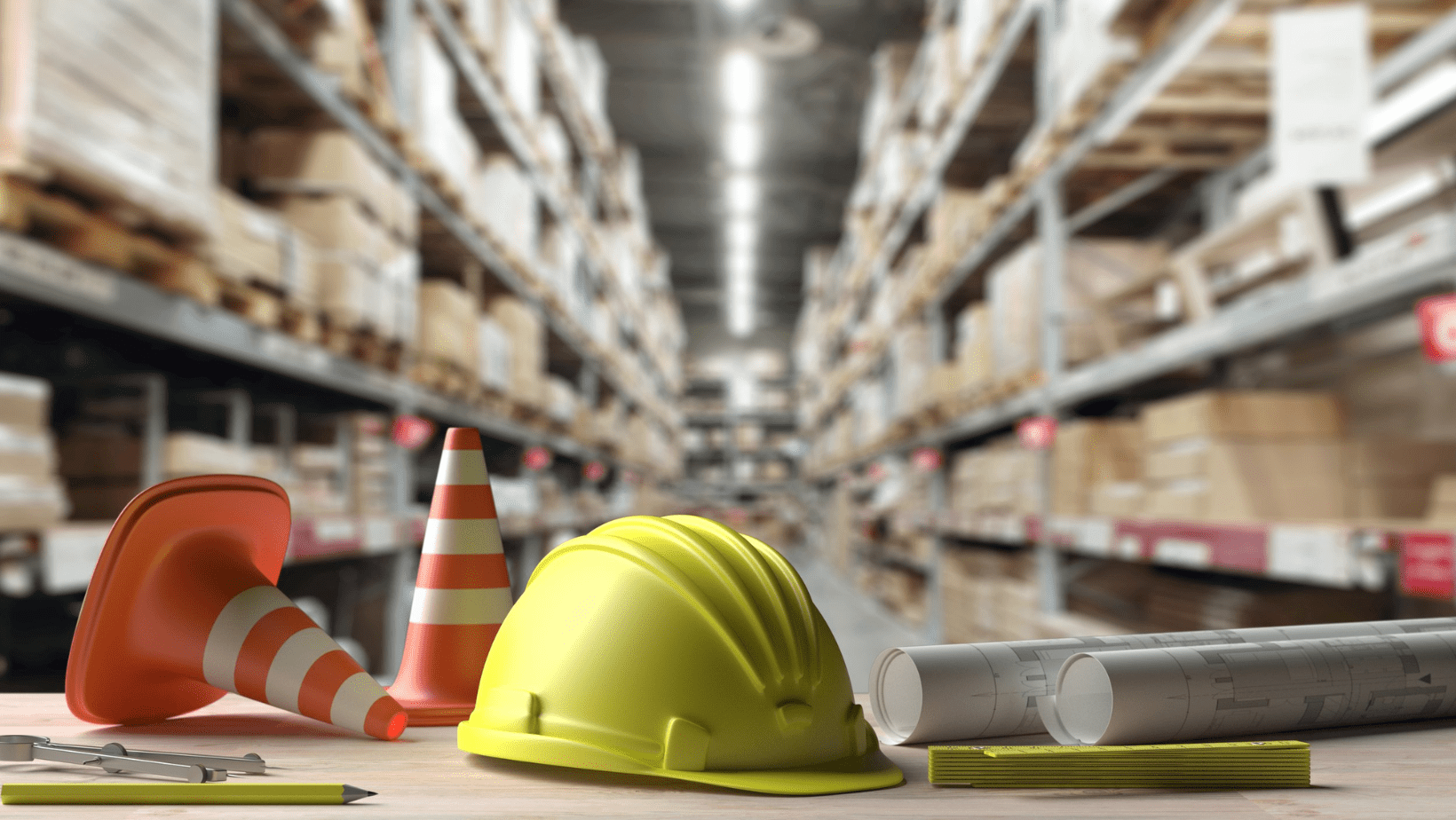 With the sometimes-chaotic nature of a warehouse, it can be nerve-racking to have valuable items stored there. Fortunately, Southeast Industrial Equipment offers many warehouse safety features. This safety equipment can help to prevent costly accidents and protect your employees. These 5 safety features can help improve your warehouse's safety.
Guard Rails
Strategically placed guard rails can help to mitigate damage within your warehouse. They protect the products being stored as well as the racking and shelves that the products are on.
Safety Mirrors
Forklifts in motion can create safety concerns within a busy warehouse. To protect forklift operators and pedestrians precautionary mirrors can be placed throughout your business. These mirrors allow pedestrians and operators and to see around corners. This can prevent dangerous collisions and help to keep your employees safe.
Flammable Safety Cabinets
Safe storage options for flammable liquids at your business can reduce risk of fires. Flammable safety cabinets allow you to store up to 18 gallons of flammable liquid at a time. They also feature adjustable shelving that can hold up to 500 lbs. of material. These cabinets offer reflective labeling for high visibility under fire conditions or power outages.
Safety Lights
There are many different safety light options that can be used to create a safer environment in your warehouse. Such as stop and go lights that can be used to direct traffic on a loading dock. There are also warning strobe lights available that can be magnetically fitted to forklifts and other vehicles. All these lights help to prevent accidents and injuries in your warehouse.
Pallet Rack Guard Net Systems
Guard nets can be placed across the backside of your pallet racks. They prevent products falling between racks and allow easy product visibility. These nets also protect traffic areas, reduce product damage, and improve employee safety all for an affordable cost.
To learn more about our available warehouse products call us at (704) 399-9700, email us at contacts@sielift.com, or view our full warehouse catalog.