Toyota Materials Handling, U.S.A. announced the recipient's of the prestigious President's Award for outstanding performance in 2017 at the 2018 Dealer Meeting held in Tucson, Arizona. Southeast Industrial Equipment was one of 15 dealers nationwide to win the elite award for the third consecutive year! Only dealers who perform at the highest level in parts, service and equipment sales, customer satisfaction and overall operations win this accolade which was featured in a Material Handling Network article in April, 2018! "The dedication to go above and beyond for our customers is what sets the President's Award winners apart," said Jeff Rufener, president of TMHU. "They are driven to deliver the best customer experience in the industry and the President's Award is our way of honoring them for their unwavering commitment." – TOYOTA'S ANNUAL PRESIDENT'S AWARD HONORS TOP FORKLIFT DEALERS Monday, April 9, 2018
Southeast Industrial Equipment also received the Sales Elite, Parts Excellence and Service Excellence awards during this meeting. Working together throughout 10 branch locations in the Southeast to serve our customers with the best customer service and high quality materials handling equipment has earned Southeast Industrial Equipment these awards consecutively.

In addition, SIE has won the 2018 Toyota Commercial Finance Ambassador Award in recognition of continued support and achieving $150,000,000 in lease and retail outstanding with TCF.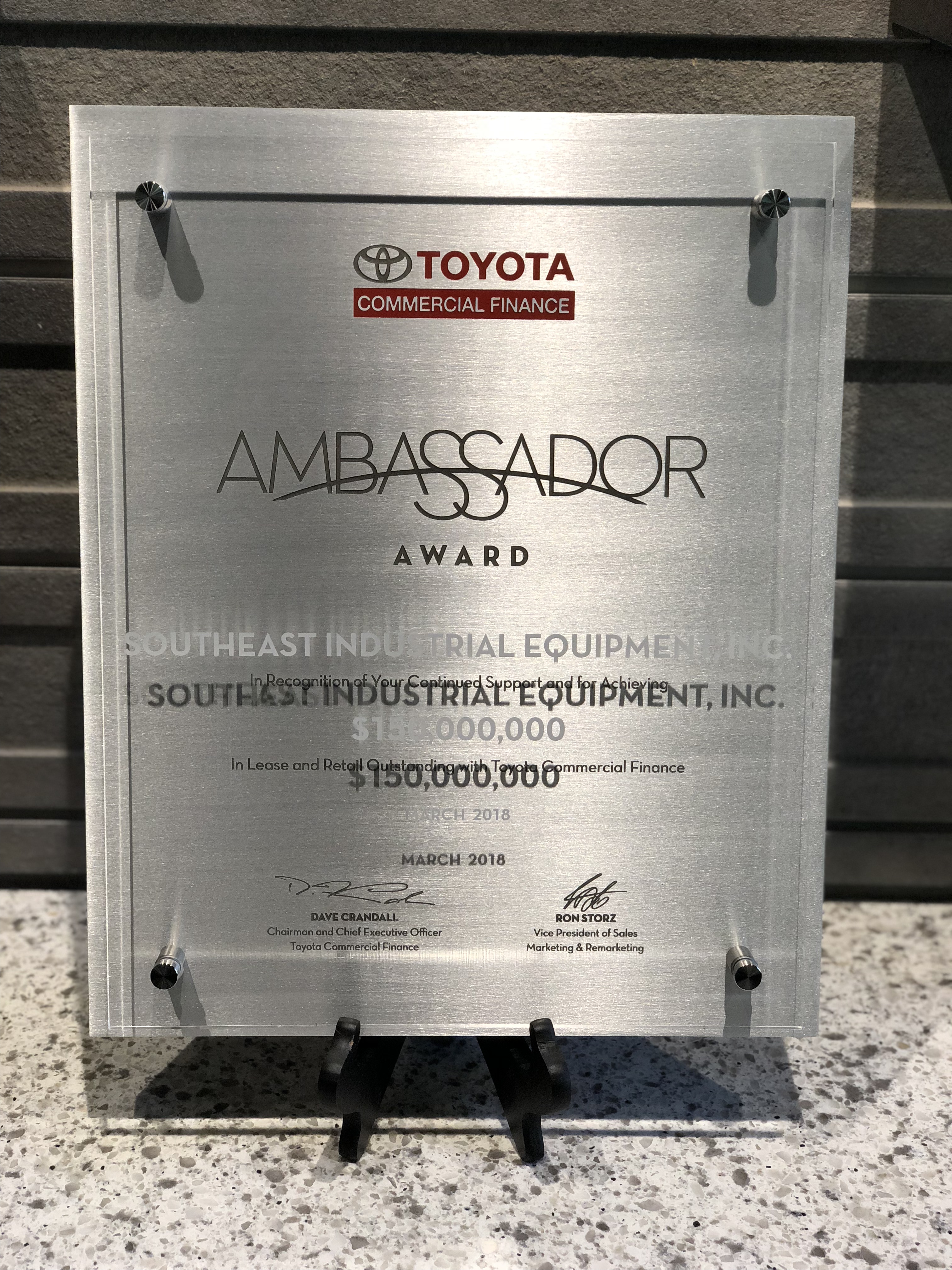 Check out Toyota Material Handling, U.S.A. commitment to excellence in 2018 with this video below.